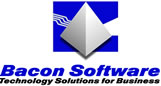 ---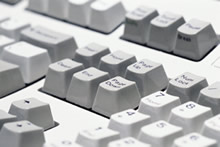 Adherence to a proven strategy is critical to future success. For more than 18 years, Bacon Software has provided organizations worldwide with industry-leading software technology solutions. Sound business practices, combined with an understanding of specific industry functions and the needs of end users, have enabled us to build a highly successful business.

Bacon Software
Tolland CT 06084
Phone: 860-875-1975

Email: sales@baconsoft.com
Mailing List and Comment Form
Send us your comments via e-mail to: sales@baconsoft.com. To receive the latest product information from Bacon Software, please complete the following form. When finished, go to the bottom of the page and press the send button. If your browser does not support forms, please e-mail us your name, company and mailing address.