Internet PCB Quoting
Bacon Software Job Quote System Integrated Web Quoting
Features
Provides simple user interface.
Integrates with Authorize.net payment gateway.
Retains history of quotes/orders for users to review.
Complete integration with Bacon Software

JQS

product. All prices and adders can be defined in

JQS

and become active in the web based quoting modules.
All prices and adders can be defined in

JQS

and become active in the web based quoting modules.
Orders placed in the web quote are loaded automatically to the Job Quote System for review.
Complete security system for web login by your customers.
Quote parameter values can be maintained from within the

JQS

module.
Your company name and logo will display on all screens.
PCB

Specs

Users may specify PCB Specifications.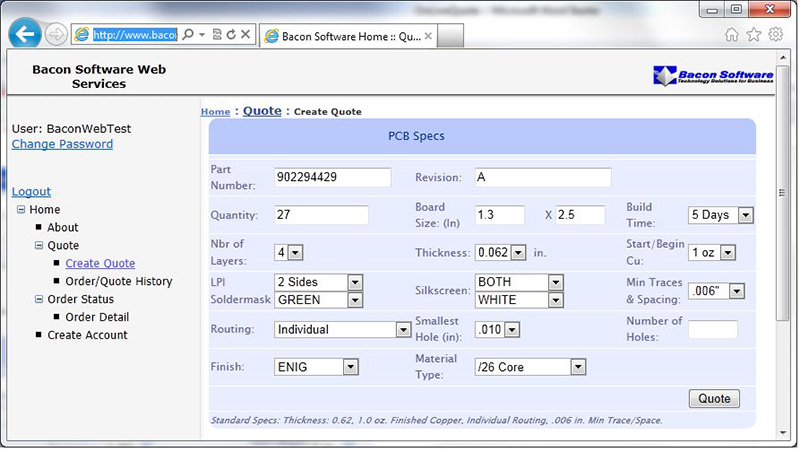 Price Grid
Once parameters are entered the user clicks the "Quote" button and pricing is displayed for predefined lead times for the quantity the user indicated and 5 other predefined quantities.
The user can adjust the desired quantities and click the "Recalc" button to display updated pricing information. To change the specs the user can make adjustments at the top of the screen and click the "Quote" button again. To place an order the user need only click on the desired selection in the pricing grid.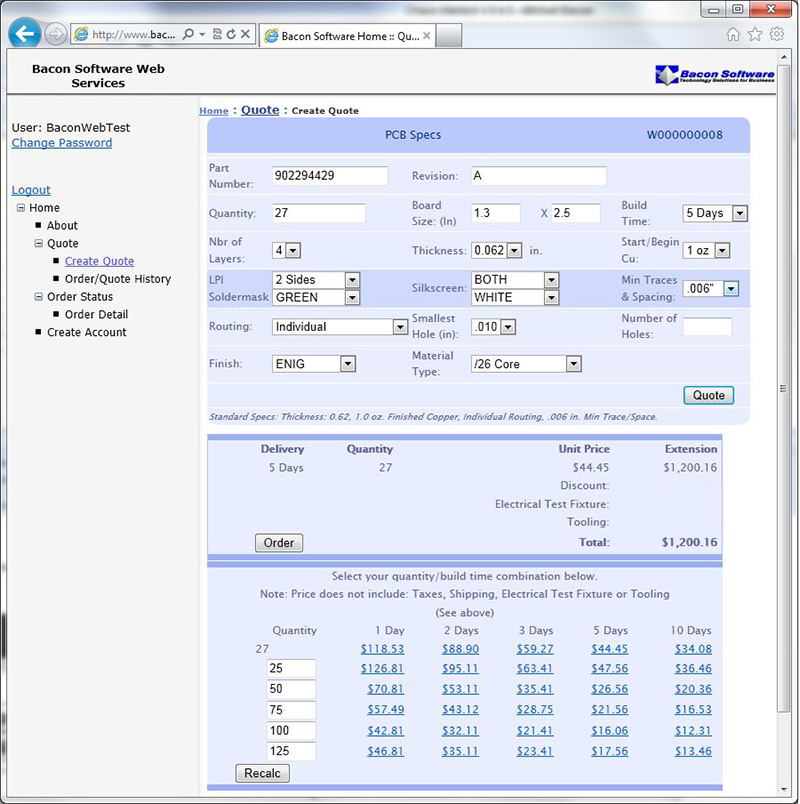 Quote Address Information
After the user has clicked on a quantity/lead time to purchase in the pricing grid, the PCB Info is displayed for confirmation and the user may enter their address information. If the user is registered in the system then the address information is prefilled for them. The user then clicks the "View Order" button to continue.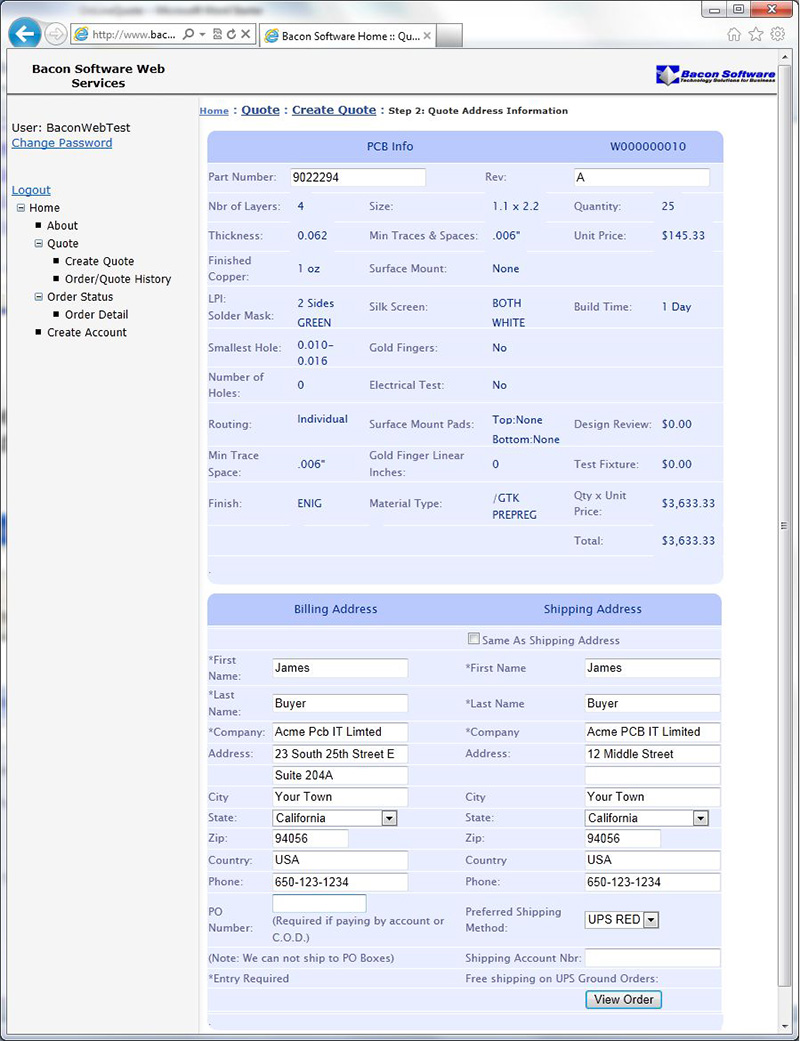 Order Confirmation
For confirmation the PCB Specs and address information is displayed. The user may print the information at this point by clicking the "Print" button. To submit the order the user will click the "Order" button.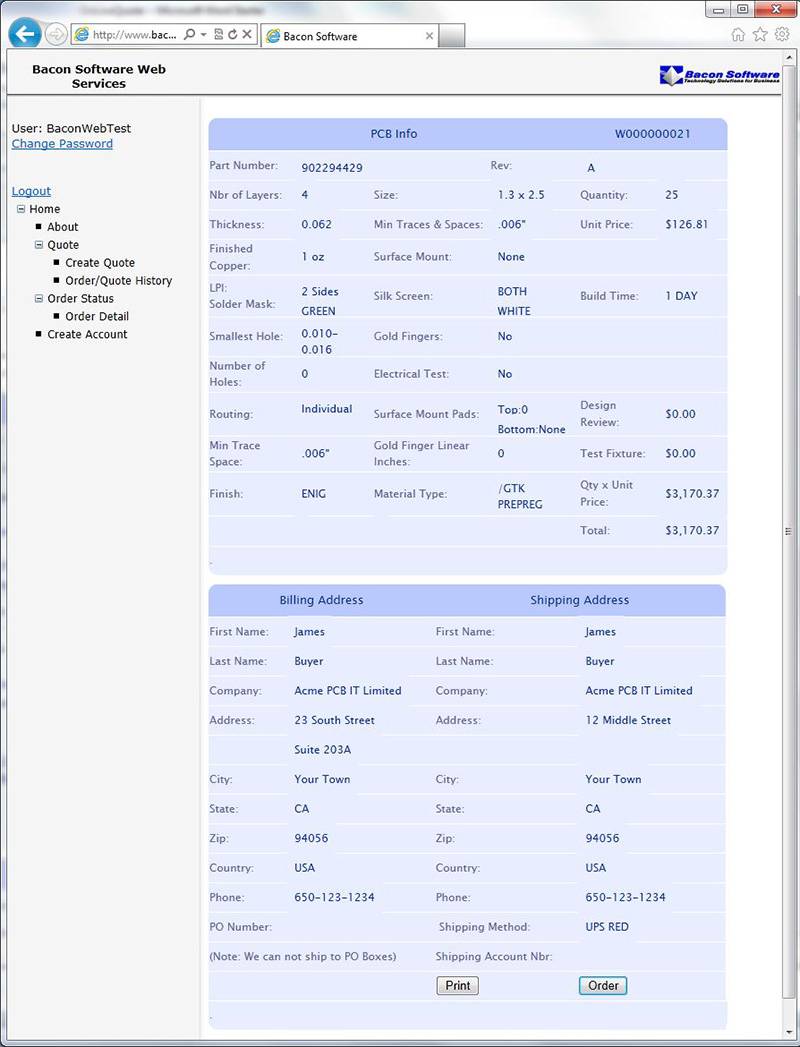 Payment Information
The payment processing information is displayed from authorize.net The screen is prefilled with the address information from the previous screen. The user then enters their payment information and clicks the "Submit" button.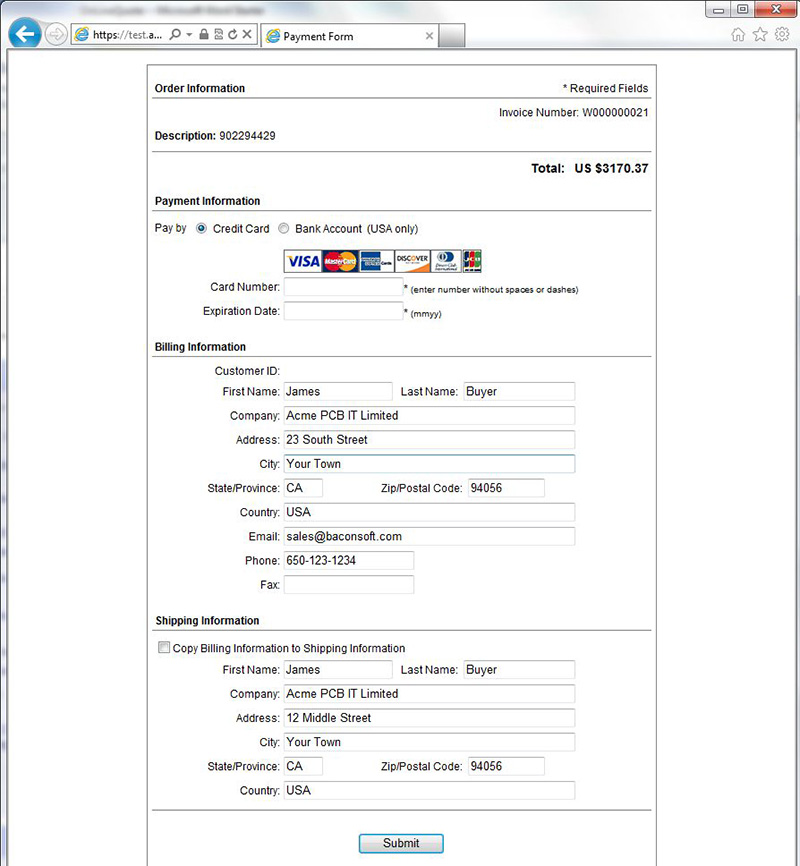 Payment Complete
The payment information is displayed and the user clicks the "Finish" button to complete the payment processing step of the process.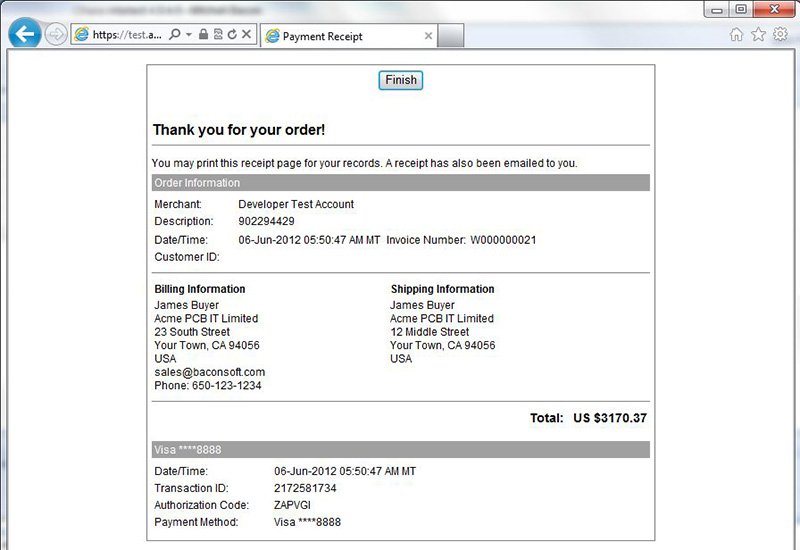 Order Confirmation
The final screen is displayed. The user receives instructions on providing the CAM file. The file may be uploaded from this screen.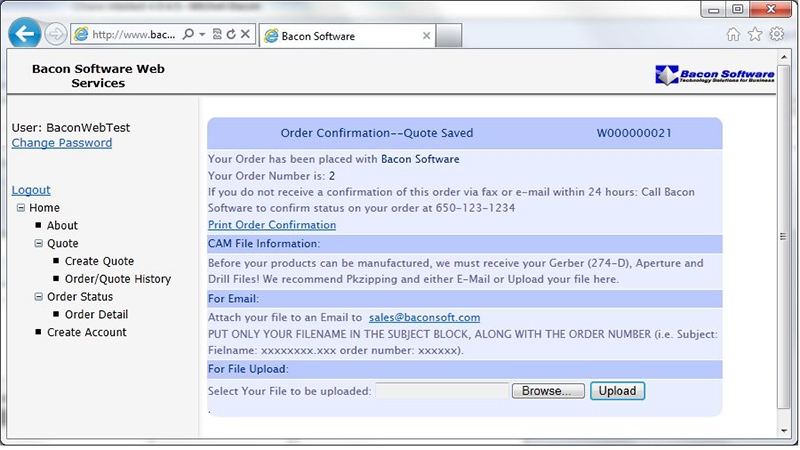 If the Print button is pressed then this screen displays: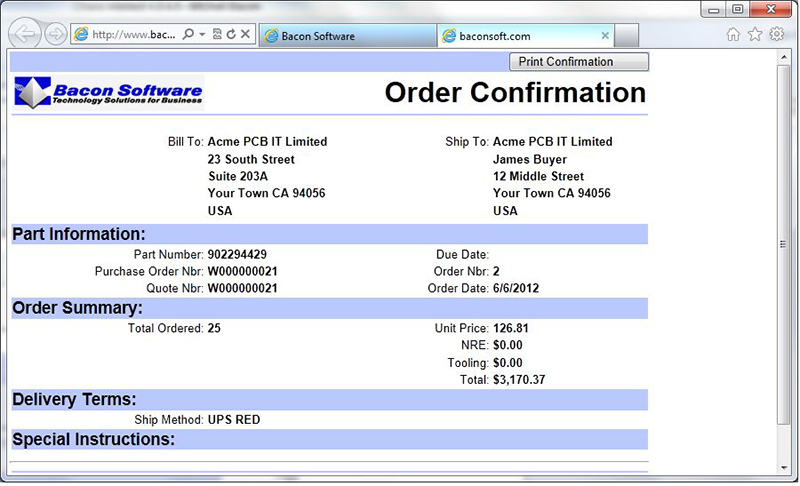 Quote/Order History
Selecting Quote:Order/Quote History will display a list of all the orders and quotes created by the user. These can be reviewed in detail by cl icking on the quote number. Quotes that have not been ordered can be ordered, or existing orders can be re-ordered.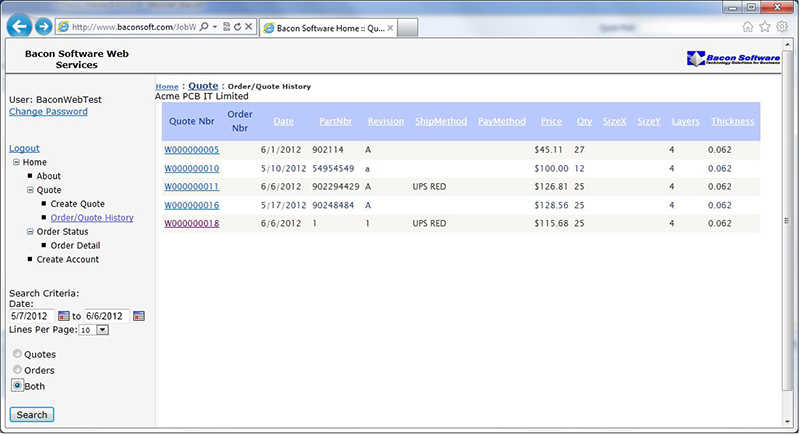 JTS

Integrated Web Order Status

Selecting Order Status allows the user to display a status of all orders they have placed.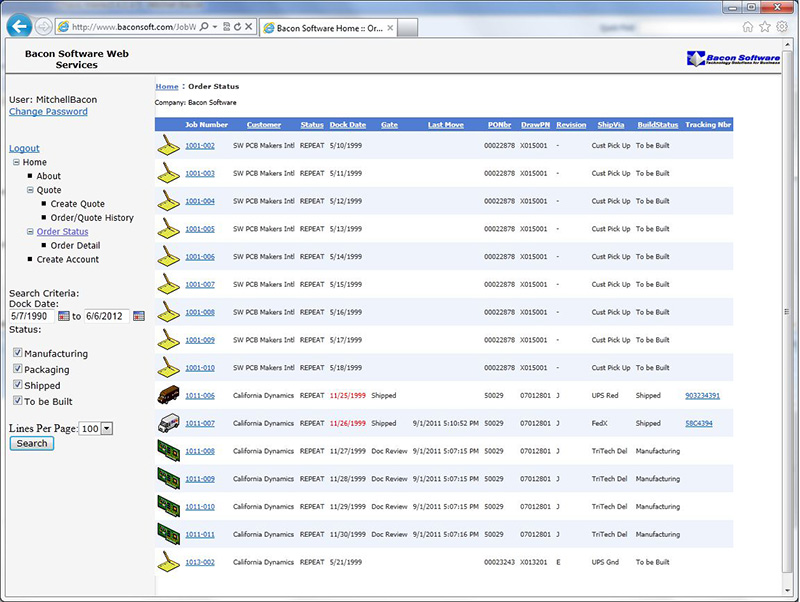 Contact Bacon Software
Call today for a demo—at your site—and see for yourself how the Job Quote System can improve your productivity at price you can afford.