WELCOME
Bacon Software D12
Bacon Software products provide the key
components for all types of manufacturing;
Contact Management, Quoting, Order Entry,
Engineering, Traveler Generation, Tracking,
Material Requirements Planning (MRP), Job
Scheduling, Quality, Shipping, Accounting
and more. Our products also link to/from
many popular Accounting packages and
support the latest ISO requirements. Bacon
Software products interface directly with the
Internet to provide real time Order Status for
your customers and permit Internet based
Job Quoting, Order Entry, and Order Status.
"JTS helps my company locate
bottlenecks in our process. That
means we ship more product on time."
Our software services a variety of markets
including printed circuit board fabrication
and assembly and other contract
manufacturing based businesses.
We target our software solutions to specific
markets and then work closely in each
market to tailor our software to produce
specific solutions that work the way you do.
Because of this ground floor approach our
software excels in providing an easy to use
tool for you to obtain the information you
need to run your business.
"A single system to control all aspects
of manufacturing. Enter information
only once at the start of the process"
Enter and import your information once at
the start of the process and it flows through
your process. From quoting to billing--enter
information once and save time. This
insures accurate information to manage your
business. No duplicate data entry, no
disjointed systems trying to merge together.

NEWS
D12--excelling in a
changing industry!
D12 brings new features and usability to our
tried and proven generation of PCB
Manufacturing software.
Our Core Products
•
Job Trac System (JTS)
•
Job Quote System (JQS)
•
Job Accounting System (JAS)
Bacon Software "Core" products provide the
base structure for information integration at
your plant..
The Job Trac System (JTS) adds user
friendly shop floor control to your business.
JTS is designed as a multi-user job tracking
system for collecting and maintaining
information in a job oriented printed circuit
board manufacturing environment.
The Job Quote System (JQS) has been
developed specifically for printed circuit
board manufacturers. JQS "Speaks your
Language" and lets you use your computer
quickly calculate quotes.
The Job Accounting System (JAS) is
completely integrated with JTS to provide a
easy to use tool for creating Invoices,
Packing Slips, Purchase Orders, Receive
Customer Payments and more.
D10/D11/D12 Mobile Apps
Now you can find out what is happening in
the shop from anywhere in the world that
your mobile Android device works. Not only
that, you can move jobs on the shop floor.
Think of maybe replacing all your shop floor
computers with Android tablets and track the
easy way. ...

Plant Managers are making
better, more timely decisions
using Bacon Software
products to access and
update manufacturing
information.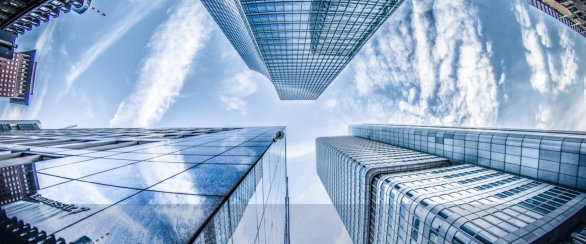 Feature Highlight
D12's Powerful Order Manager gives you access
to information from all modules from a single
screen. The ultimate "Drill Down" tool. See
the Quote, Job, Invoice, Defect Disposition,
Invoice, RMA, Customer, Packing Slip and more.